SubZero: Floe-Scale Sea Ice Model
Our group is developing SubZero, a conceptually new sea ice model geared to explicitly simulate the lifecycles of individual floes by using complex discrete elements with time-evolving shapes. This unique model parameterizes floe-scale processes, such as collisions, fractures, ridging, and welding, to bypass resolving intra-floe bonded elements. Feel free to reach out to us about using SubZero or discuss ideas for improvements.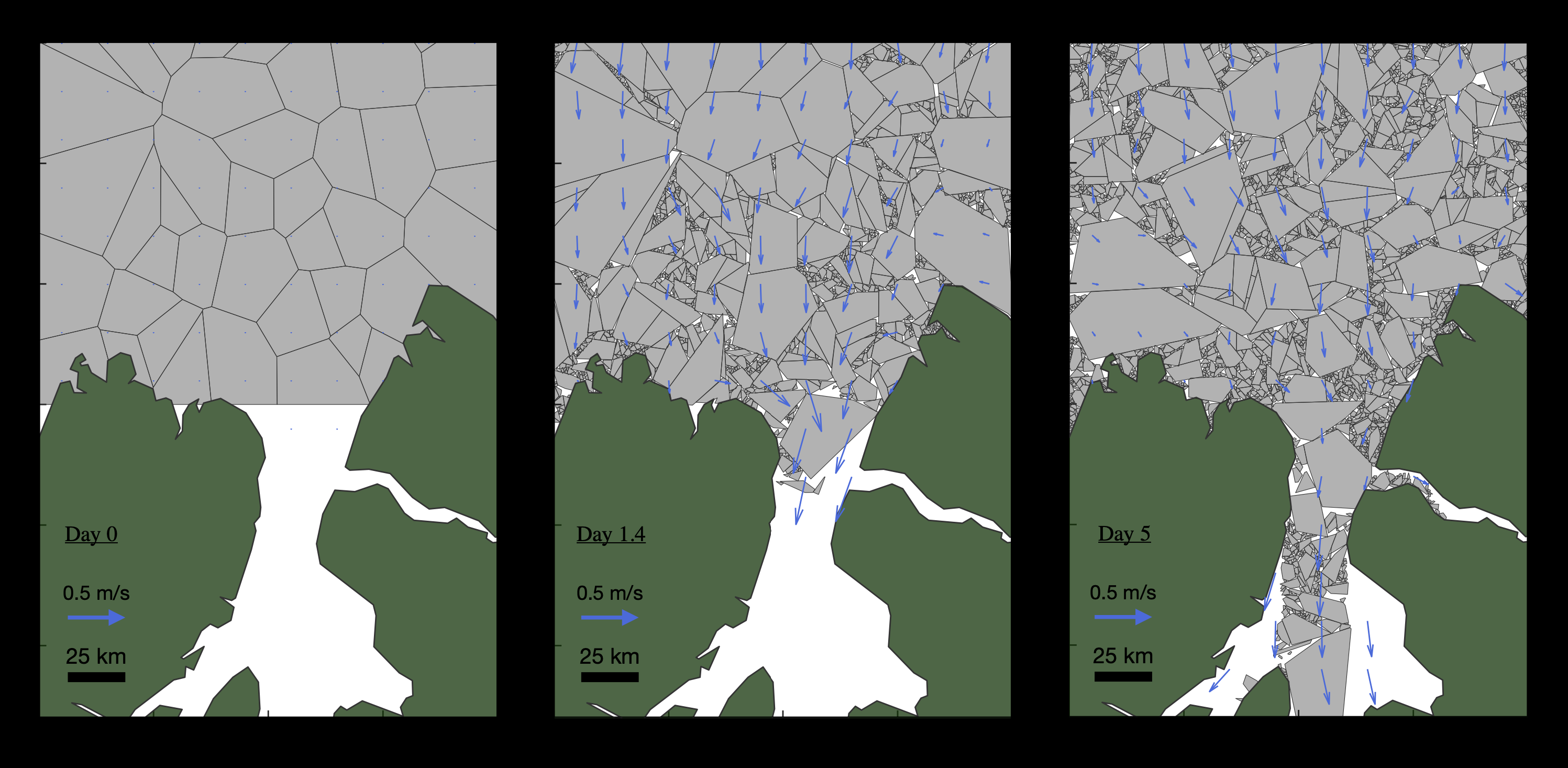 Sea ice propagation through Nares Strait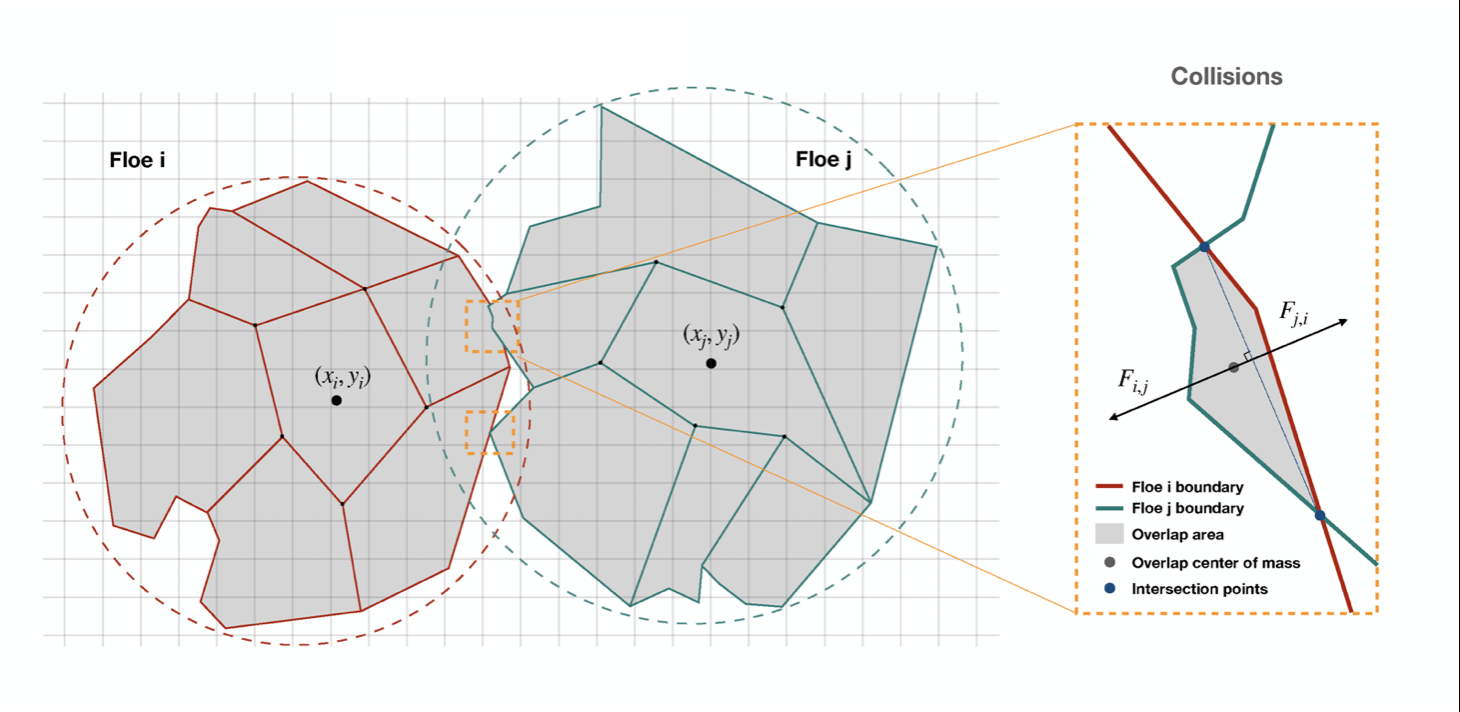 Representation of floe collisions

Fracture formation in compressed sea ice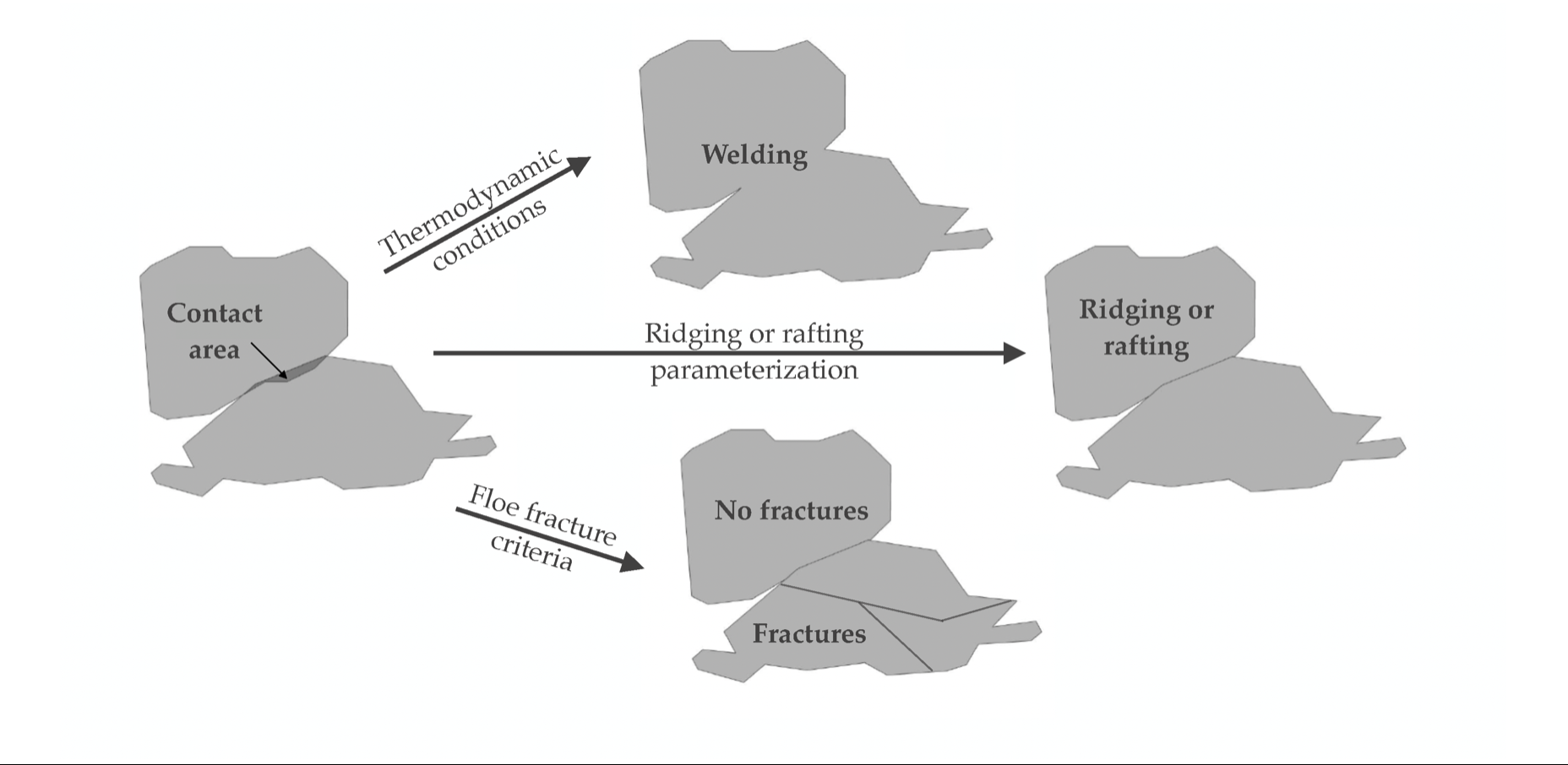 Floe-scale processes represented in SubZero

Fractures around an island

Floe Fractures
Manucharyan, G. E., & Montemuro, B. P. (2022). SubZero: A sea ice model with an explicit representation of the floe life cycle. Journal of Advances in Modeling Earth Systems, 14, e2022MS003247.
Montemuro, B. P., & Manucharyan, G.E. (2023). SubZero: a discrete element sea ice model that simulates floes as evolving concave polygons. Journal of Open Source Software, 8(88), 5039, https://doi.org/10.21105/joss.05039.